OSC designs and implements innovative information and communications technology (ICT) solutions that accelerate development, strengthen resilience, and scale to large populations. OSC's technology solutions are people-centric; they are developed in consultation with end users so they are culturally appropriate and accessible by local communities. By this approach, OSC ensures developed technologies are long-lasting, scalable, and replicable.
OSC's technology expertise stems from vast strategic communications experience in the world's most fragile environments. Our technology solutions focus on four main areas:
Audience Reach: Because of this experience, OSC has the unique ability to conduct audience research in local contexts, understanding the nuances of both culture and lifestyle. OSC tailors content and digital strategies in order to engage and grow audiences.
Design and Development: OSC designs interfaces that are intuitive to use and learn so they can be adopted quickly. OSC's understanding of low- and no-bandwidth environments guide our development of technology solutions, which include open source platforms, content management systems, and mobile applications.
Mobile: OSC employs a mobile-first approach to its platform development in order to reach this growing audience. OSC's mobile solutions include custom apps, targeted messaging hotlines, closed user groups (CUGs), and interactive SMS campaigns.
Data: New technologies make it possible to collect and analyze data on a larger scale than ever before. OSC collects, aggregates, and manages data from a wide variety of sectors, including health, governance, food security, and vulnerable populations. OSC produces meaningful and attractive data visualizations and infographics for use on websites and social media.
Audience Reach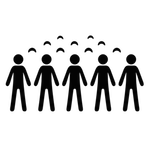 audience research
content strategy
social media strategy
digital metrics
digital marketing
brand development
content management
user experience
Design and Development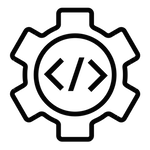 user interface design
infographics
open source platforms
content strategy
online communities/collaboration
mobile applications
content management platforms
Mobile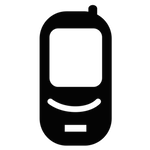 mobile applications
responsive web design
mobile data collection
hotlines/CUGs
mHealth
interactive SMS campaigns
OSC successfully led a major redesign of the Famine Early Warning Systems Network (FEWS NET) website, the global "go-to" food security information hub which houses data and analysis from four major U.S. Government partners, United States Geological Survey (USGS), National Oceanic and Atmospheric Administration (NOAA), United States Department of Agriculture (USDA), and National Aeronatical and Space Administration (NASA). OSC is leading the initiative to centralize all partner data and make it publicly available via an open data portal and dashboard.
In Afghanistan, OSC built an online monitoring and evaluation data portal which aggregates data collected on mobile devices in an austere environment. As part of its multi-channel behavior change efforts in Armenia, OSC coordinated a nation-wide SMS campaign to reach more than one million mobile phone owners per month with health-related messages. In Democratic Republic of Congo, OSC is increasing demand for health information, products, and services through a multi-channel approach using SMS messaging and community-based hotlines on established closed user groups (CUGs).
By carefully integrating technology with traditional behavior change tools, OSC builds dialogue and drives improved awareness of government and donor initiatives across countries, regions, and continents. OSC's technology tools enrich and extend conversations that are already taking place, and open up new spaces for productive engagement. OSC permanently embeds ICT into the fabric of local communications landscapes by building local capacity to design, launch, and maintain technology initiatives from day one. The end result is a better-informed citizenry capable of constructively engaging public officials and local institutions that proactively reach out to their constituents.
---
ICT Portfolio
Integrated Health Project

Restructured Economic Framework for Openness, Reform and Macroeconomic Stability (REFORMS)

Institutional Support of the Government of Southern Sudan (GOSS)

Utility Reform in Water Supply & Management

Partnership for Integrated Social Marketing Program

Public Education in Support of Primary Healthcare Reform

Privatization Public Education

Intellectual Property Rights (IPR) Protection Project

Enabling Labor Mobility (ELMO)

Public Information for Bosnia Cluster Competitiveness Activity

Public Education and Information in Support of Privatization

Commercial Law Reform (CLRP)

Enterprise Growth Initiative

Tuberculosis Treatment and Control

Public Education in Support of Economic Reform

Efficient and Sustainable Tax Administration of Kosovo

Economic Development Initiative Phase V

General Business and Trade & Investment Component/SEGIR

Public Education in Support of the New Company Law

Rule of Law Institutional Strengthening Program (ROLISP) in Moldova

Public Education for Economic Reform Project

Public Awareness Campaign for National Securities Commission (CNVM)

Privatization Institute for Property Fund and Property Committee Officials

Sustainable Local Development

CRDA Adolescent Reproductive Health and Family Planning

Public Education in Support of Community Revitalization through Democratic Action (CRDA) Program

Tax Policy and Administrative Reform Public Information

Chernobyl Childhood Illness Program

Strengthening Rule of Law and Enhanced Anti-Corruption

Security and Justice Sector Reform Project

Technical Assistance for Policy Reform

SEGIR GBTI / Sales Tax Public Education

Jordan Fiscal Reform Project

Stability In Key Areas - East, South, and West

Services under Program and Project Office for Results Tracking Phase II

Trade and Accession Facilitation for Afghanistan

Regional Afghan Municipalities Program for Urban Populations - South

Economic Growth and Governance Initiative

Small and Medium Enterprise Development Program (ASMED)

Economic Governance & Private Sector Strengthening (EGPSS)

Public Education in Support of Land Privatization and Land Titling

Public Information in Support of Economic Reform

Communication & Outreach Campaign for Cocoa Farmers in Sulawesi

Public Education and Information in Support of Economic Reforms-Phase III

Privatization Public Information Campaign

Economic Reform to Enhance Competitiveness Program

Program for Public Education and Information

Tajikistan Land Reform and Farm Restructuring Project

Economic Reforms to Enhance Competitiveness

Publicity Campaign for Privatization of Medium and Large Enterprises

Public Information in Support of Privatization

Governance for Inclusive Growth

Baseline Survey and Gender Barriers Study of the Improving MNCH Survival Program

Adaptation Thought Leadership and Assessments (ATLAS)

Feed the Future Tajikistan Agriculture and Water Project

Northern Education Initiative Plus (NEI+) Activity

Organized Network of Services for Everyone's Health (ONSE)